Welcome to your comprehensive guide on making your move easier with portable storage containers in Calgary! Whether you're relocating your home or business, portable storage offers a versatile solution that simplifies the process. Learn about the advantages of using portable storage containers, their applications for residential and commercial moves, and the necessary steps to utilize them effectively. Get ready to discover how these convenient containers can streamline your moving experience and easily meet your storage needs!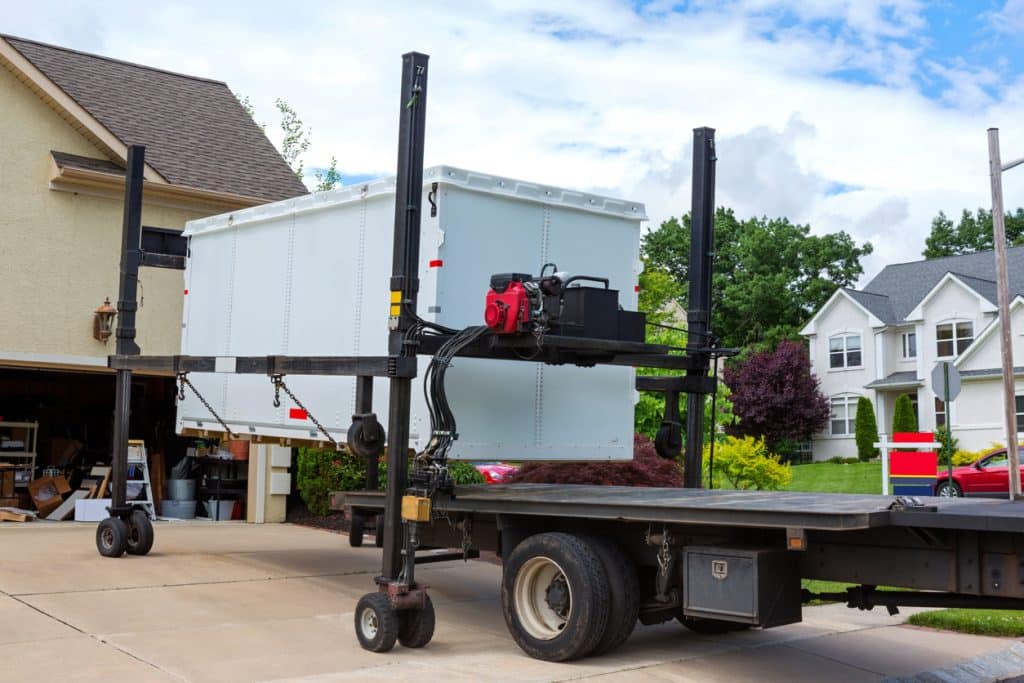 Benefits of Portable Storage Containers in Calgary
Portable storage containers offer a host of benefits when it comes to moving. Their versatility allows you to pack and transport your belongings at your own pace, reducing the stress associated with time constraints. These containers provide convenience and flexibility by being delivered to your desired location, eliminating the need for multiple trips to a distant storage facility. Secure and weatherproof, portable storage containers ensure the safety of your possessions during transit and storage. With on-demand access, you can retrieve your items whenever needed.
Residential Moves Made Easy with Portable Storage
When moving homes in Calgary, portable storage containers are invaluable. Begin by assessing your storage needs and selecting the appropriate container size. Pack your belongings at your own pace, organizing and labelling boxes for efficient unpacking later. Once filled, the container can be transported to your new residence, where you can unload your items at your convenience. This streamlined approach allows for a smoother and less overwhelming moving process.
Streamlining Commercial Moves with Portable Storage
Business relocations in Calgary can also greatly benefit from portable storage containers. During office moves, these containers provide a secure space to store furniture, equipment, and inventory, ensuring their safety and minimizing disruption to daily operations. Carefully plan the packing and organization of items to maximize efficiency when unloading and setting up your new workspace. Portable storage containers can also serve as temporary office spaces during transitions, enabling your business to continue operating seamlessly.
Steps to Utilize Portable Storage for Moves
To effectively utilize portable storage containers for your move, follow these steps:
Step #1 – Assess Your Storage Needs: Determine the volume and type of items you need to transport and store. That will help you select the appropriate container size and ensure enough space.
Step #2 – Research and Select a Reliable Provider: Look for reputable portable storage containers in Calgary. Read reviews, compare services and prices, and choose a company that offers flexible rental periods, convenient delivery and pickup options, and excellent customer support.
Step #3 – Pack & Organize: Start packing your belongings, keeping in mind the organization for easier unpacking. Utilize proper packing materials and consider using labels or an inventory system to track your items.
Step #4 – Arrange Delivery & Pickup: Coordinate with your storage container provider to schedule the delivery of the container to your current location and the pickup from your new destination. Ensure clear communication and adherence to agreed-upon timelines.
Step #5 – Unload and Set Up: Once the container arrives at your new home or business, unload your items strategically, considering the placement of furniture, equipment, and inventory for a smooth setup process.
Step #6 – Enjoy Flexibility & Accessibility: Take advantage of the freedom and accessibility offered by portable storage containers. Retrieve and store items as needed, knowing they are secure and easily accessible.
Make Moving Easier With Portable Storage Containers in Calgary
Portable storage containers are a game-changer for home and business moves. By embracing their benefits and following the steps outlined in this guide, you can simplify your moving process, ensuring convenience, flexibility, and the security of your belongings. Whether you're relocating your home or business, portable storage containers offer a stress-free solution that adapts to your unique needs. Unlock the potential of portable storage and experience a seamless and efficient move, knowing your items are well-protected and easily accessible when needed.
Calgary Rental Containers offers flexible, affordable services for all your shipping, moving, and rental container needs. When it comes to clean and secure storage options, Calgary Rental Containers prides itself on mobile and portable storage that is weatherproof, mouse proof, and sanitized. With competitive pricing, friendly assistance, and a selection of moving and shipping storage containers, Calgary Rental Containers saves people time and money with their efficient transport options and professional loading and unloading services. Serving Calgary and surrounding areas including Airdrie, Okotoks, Chestermere, and Cochrane, Calgary Rental Containers offers clients convenient service with a professional edge. To get in touch, call 587-777-1999.